1 / 10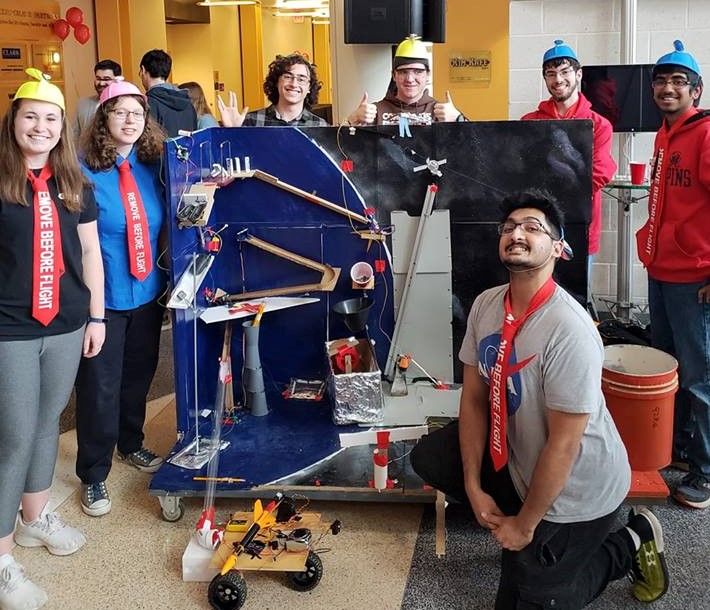 2019 Aero Alumni Cup Team
2 / 10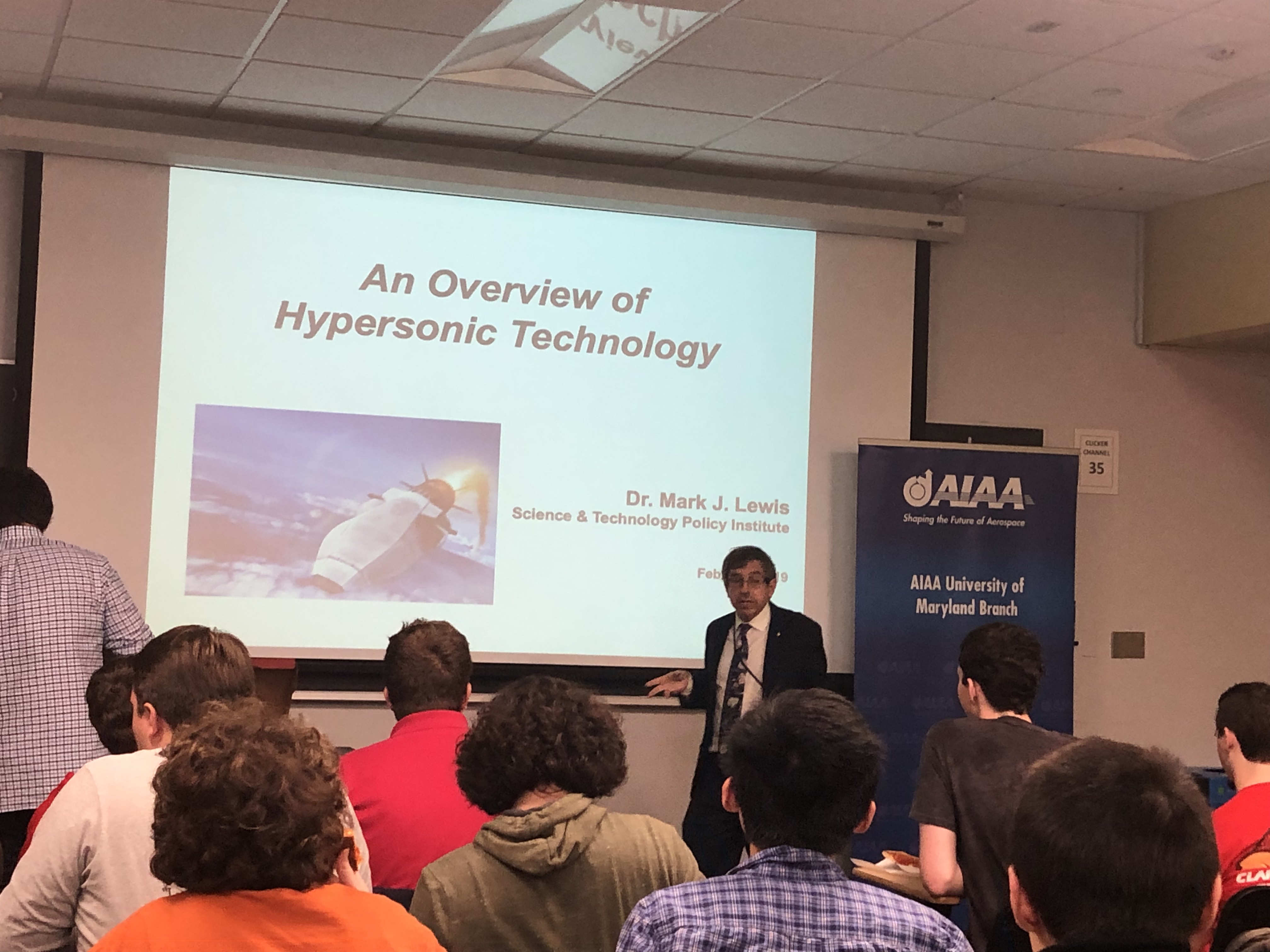 February GBM on Hypersonics with Dr. Mark Lewis
3 / 10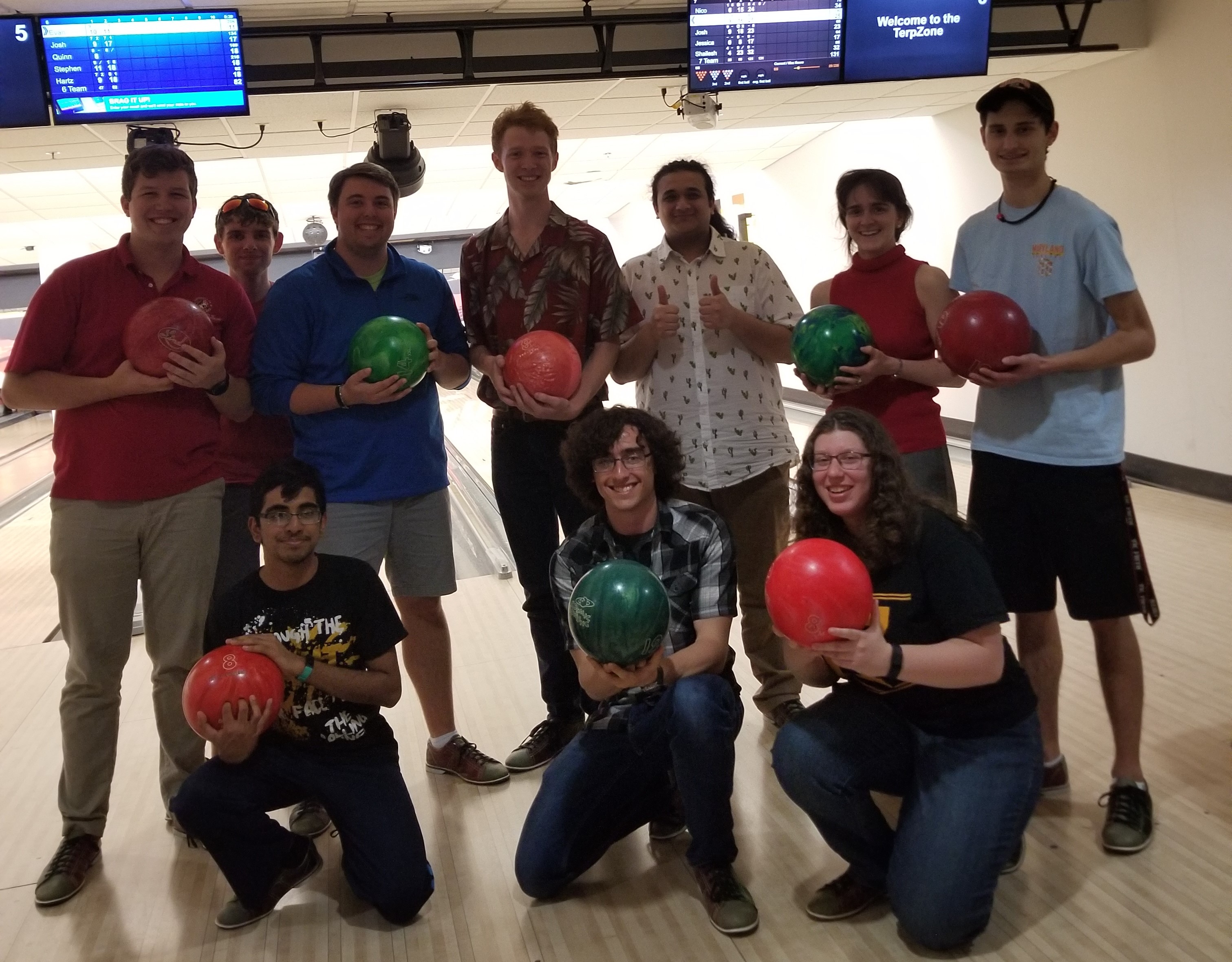 AIAA Student Faculty Bowling
4 / 10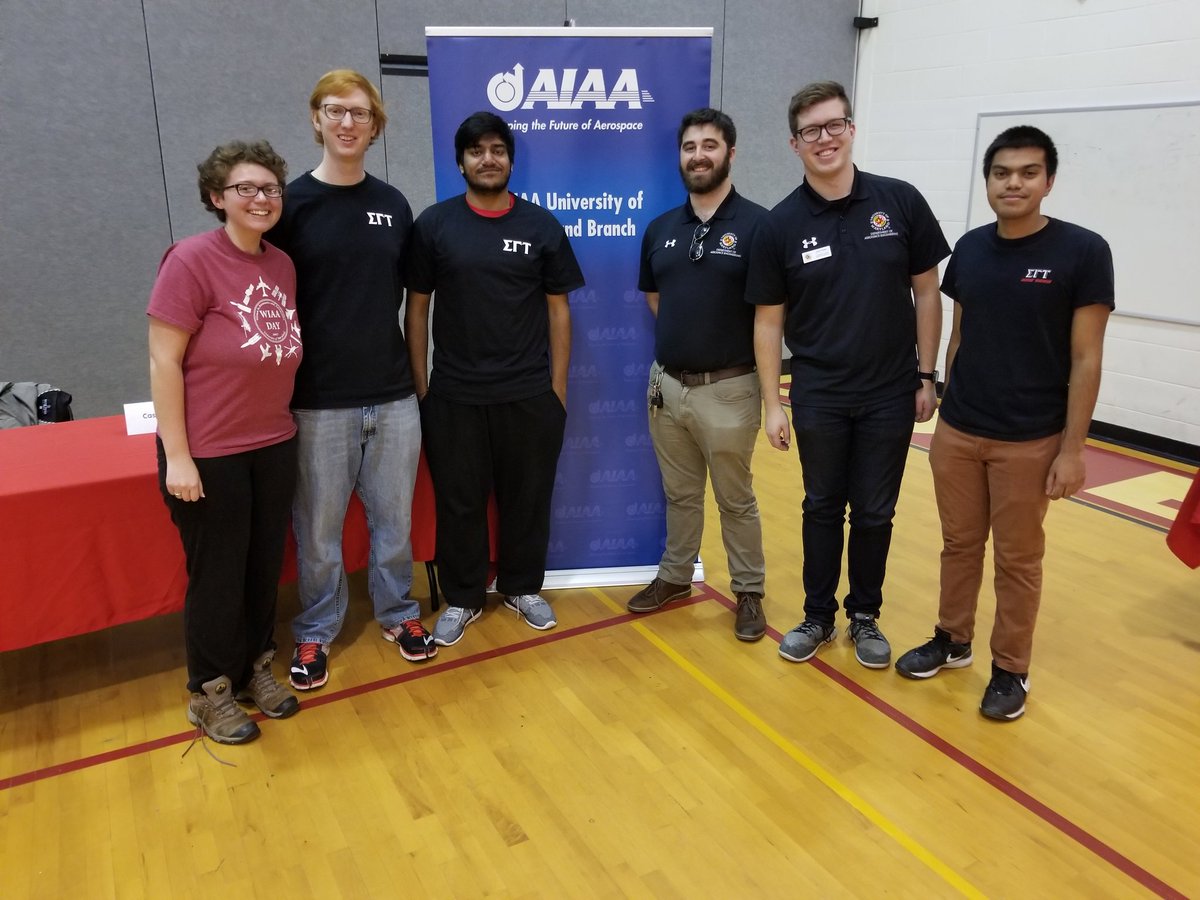 Members of AIAA, SGT and WIAA at Parkland Middle School
5 / 10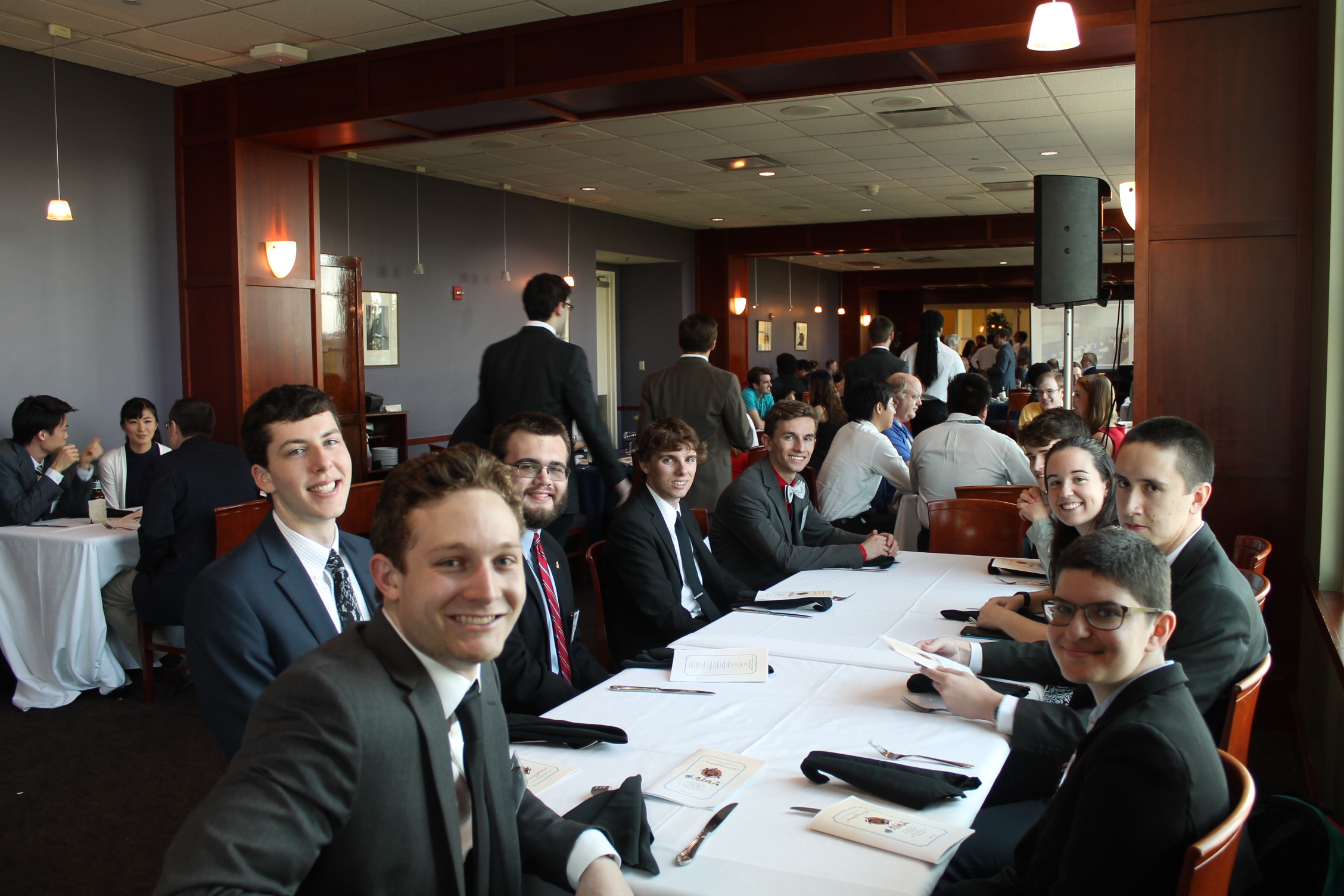 Members at the 2017 AIAA Banquet
6 / 10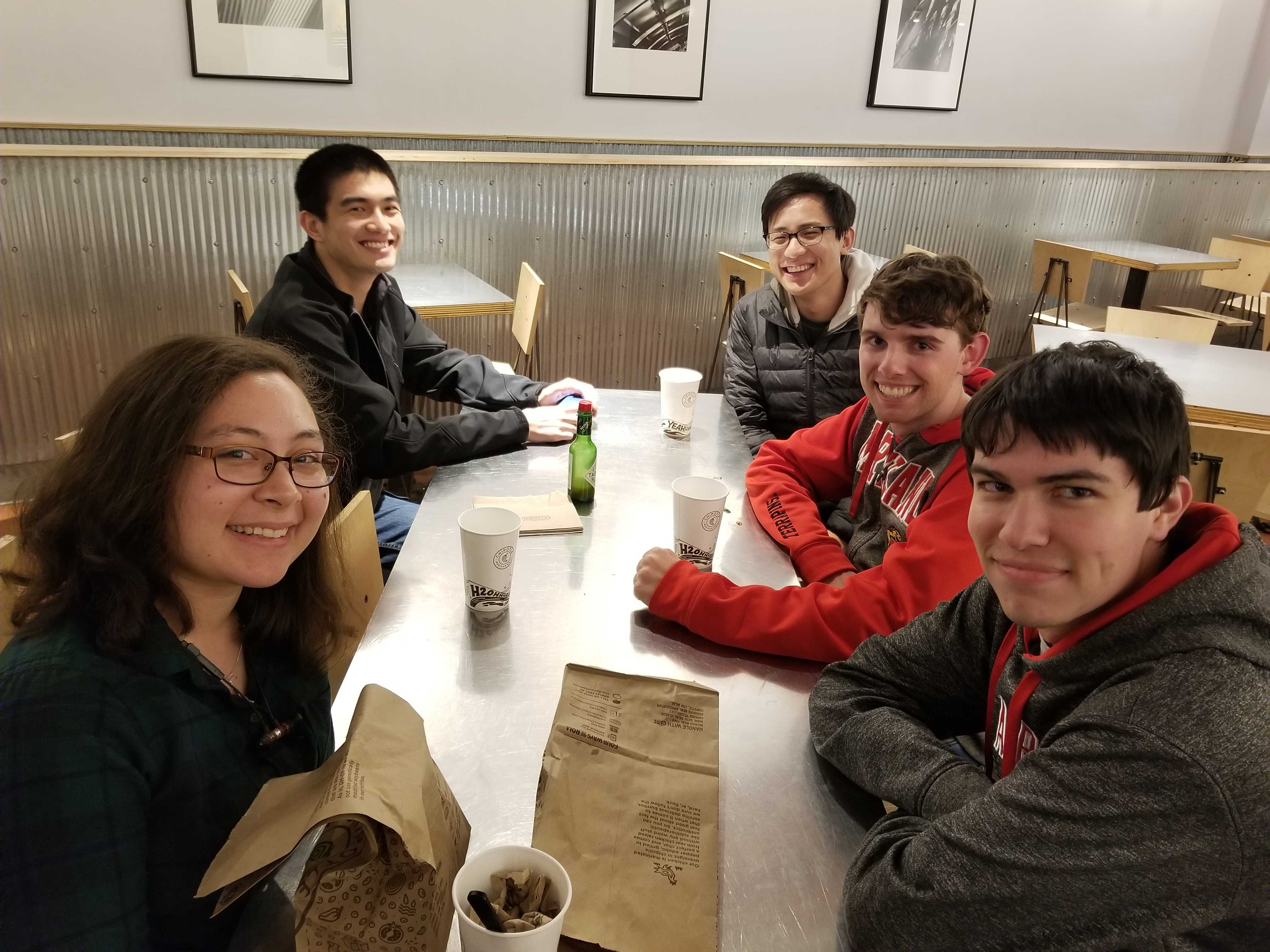 Members at the Chipotle Fundraiser
7 / 10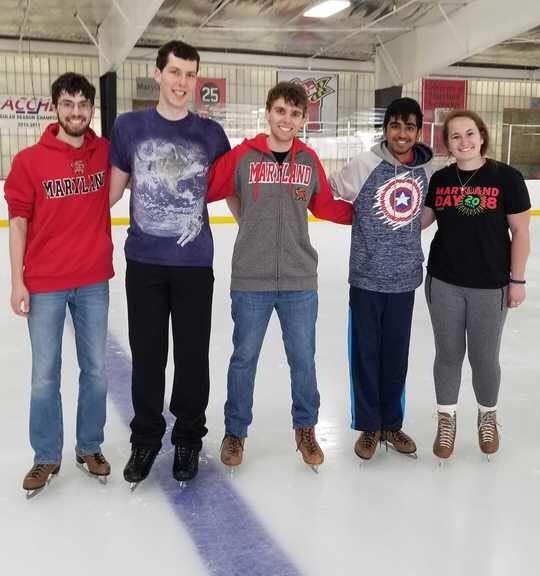 2018 UMD AIAA Ice Skating
8 / 10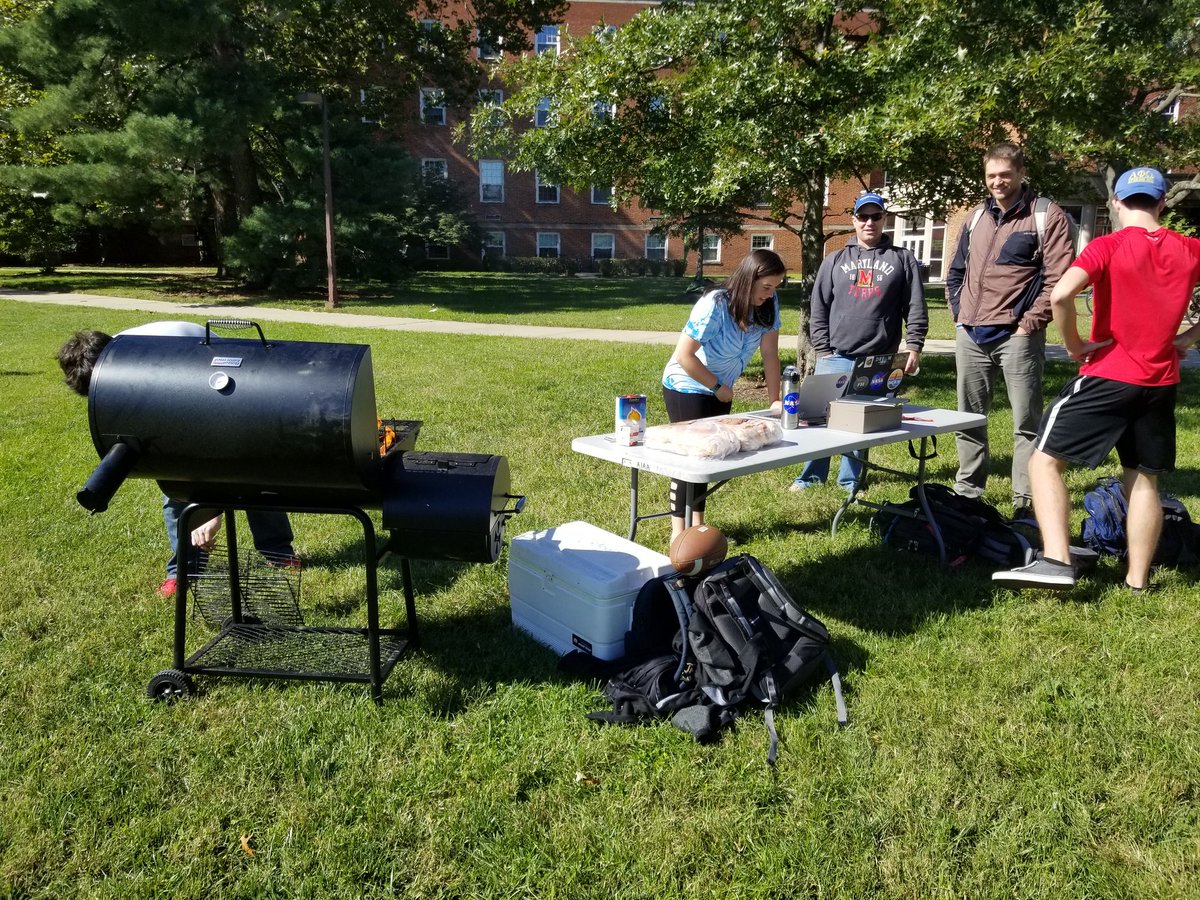 2018 Fall BBQ
9 / 10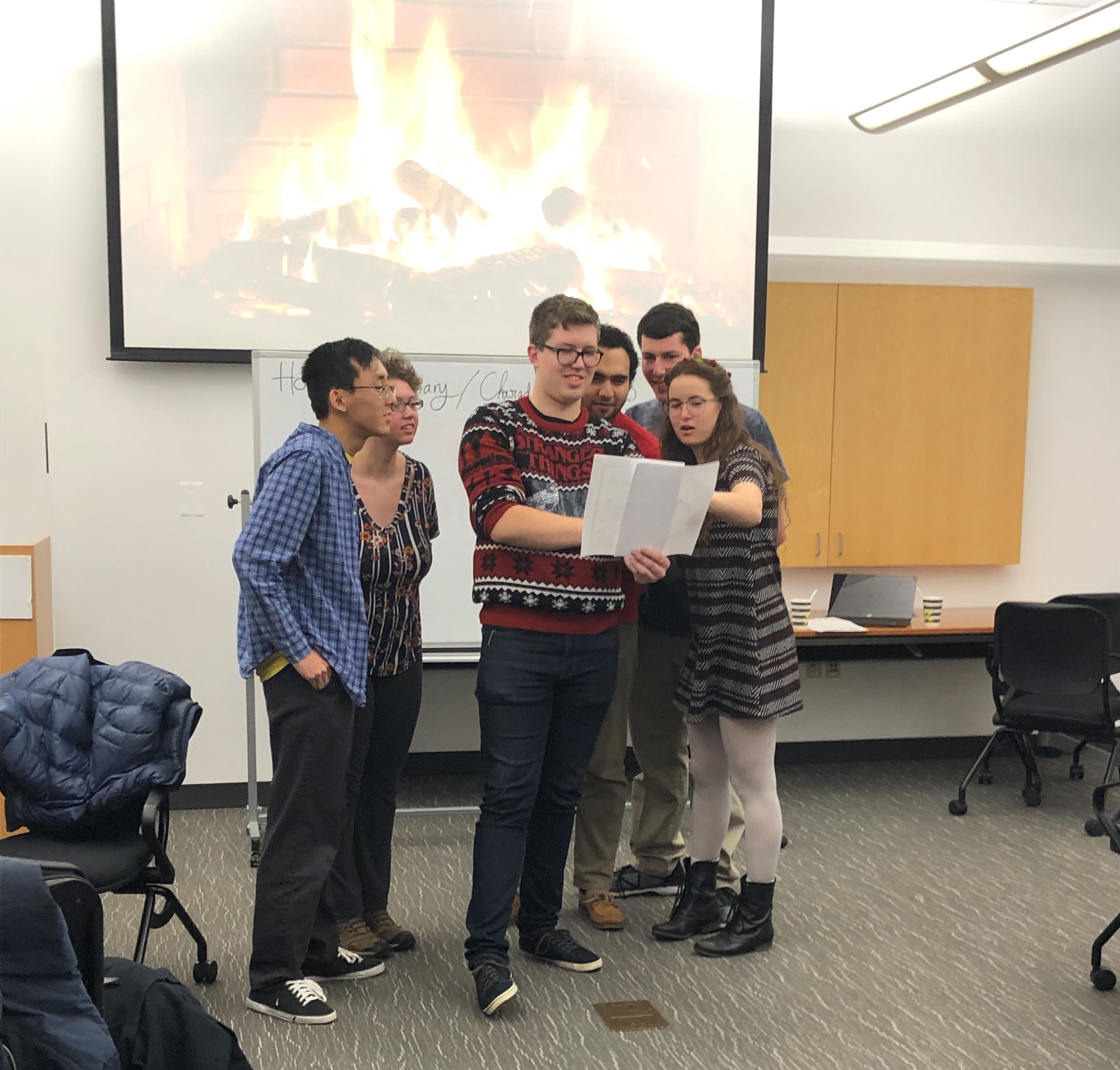 Madlib carols at the 2018 AIAA Holiday Party
10 / 10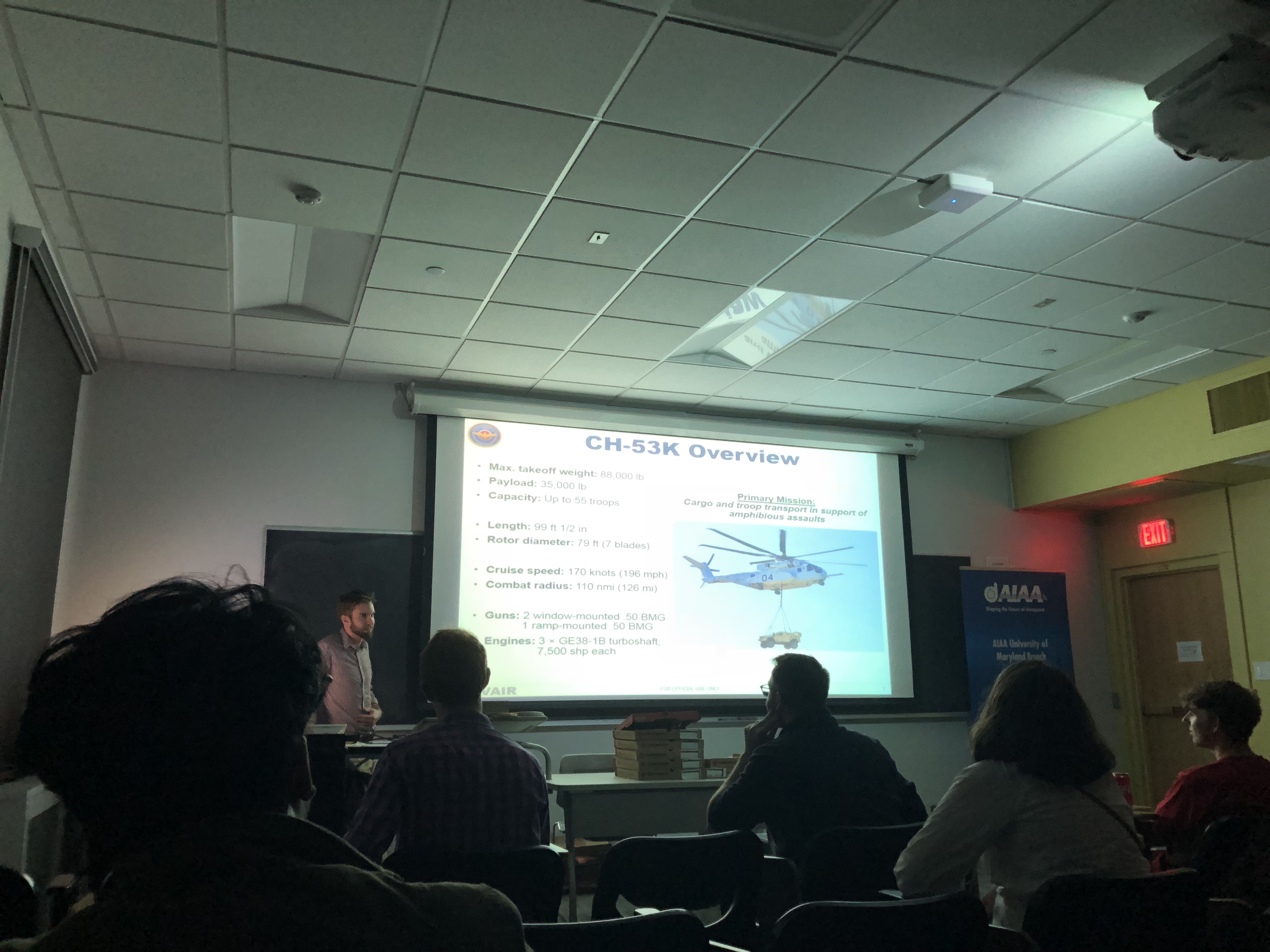 October GBM on the CH-53K
❮
❯
The American Institute of Aeronautics and Astronautics (AIAA) is the professional society for aerospace engineering. Here at the University of Maryland, we have one of the largest and most active student branches on the East Coast.
We offer students interested in the aerospace field a chance to meet other students with similar interests, the opportunity to hear aerospace-related guest speakers, and to participate in a variety of activities, including field trips, group projects, and social events.

Upcoming Events
September GBM
Our first GBM of the year will feature Dr. Kevin Uleck, who is the Chief Engineer on the Odysseus Aircraft at Aurora Flight Sciences.

Where: CHE 2110
When: September 19th, 6:00-7:00 PM

Presentation Title: Solar Airplane Energy Challenge: Closing The Energy Cycle

Speaker Bio: Kevin Uleck is a proud UMD Engineering graduate (BS, MS, PhD) who presently employs his Terp education and capabilities at Aurora Flight Sciences in Manassas VA. Over his career Kevin has worked on a wide variety of unmanned aircraft systems at all stages of development spanning initial concept design through established fielded program support and upgrades. Kevin's most recent project has been the Odysseus solar powered high altitude airplane.
National Capital Section Diversity and Inclusion Event
You are cordially invited to a panel discussion on the topic of "Inclusion in the Aerospace Industry" The discussion will be followed by a catered networking event.

Panelists include:

Ann Darrin – Managing Executive, Space Exploration Sector, Johns Hopkins University Applied Physics Laboratory
Mayra Montrose – Program Executive, Earth Science Flight Missions, Space Mission Directorate, NASA
Darryll Pines – Dean, A. James Clark School of Engineering, University of Maryland
Luc Riesbeck – Space Policy Analyst, Astroscale and Master's Candidate, Space Policy Institute, George Washington University

This panel is co-hosted by the AIAA National Capital Section, AIAA Mid-Atlantic Section, University of Maryland AIAA, and University of Maryland Women in Aeronautics and Astronautics (WIAA). Detailed biographies for the panelists can be found here.

Where: A. James Clark Hall Forum
When: September 26th, 6:30 PM