1 / 10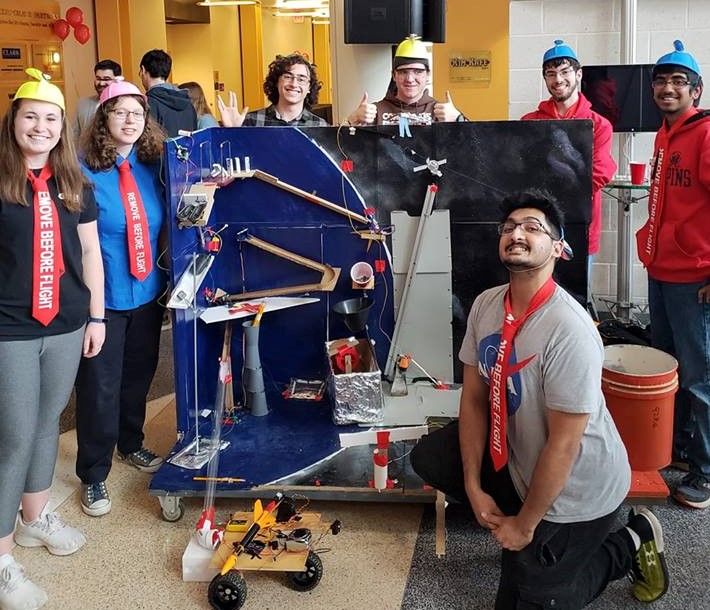 2019 Aero Alumni Cup Team
2 / 10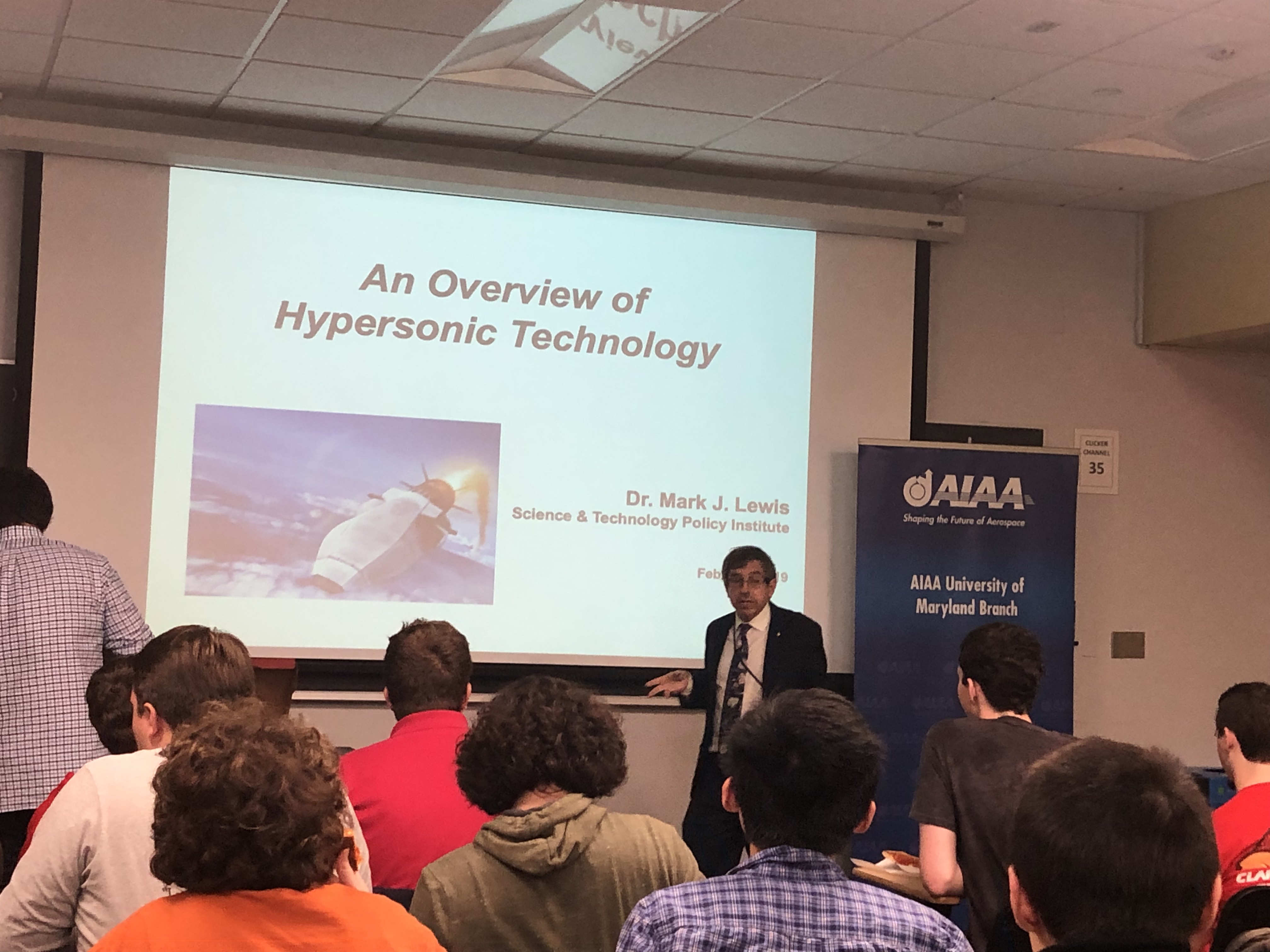 February GBM on Hypersonics with Dr. Mark Lewis
3 / 10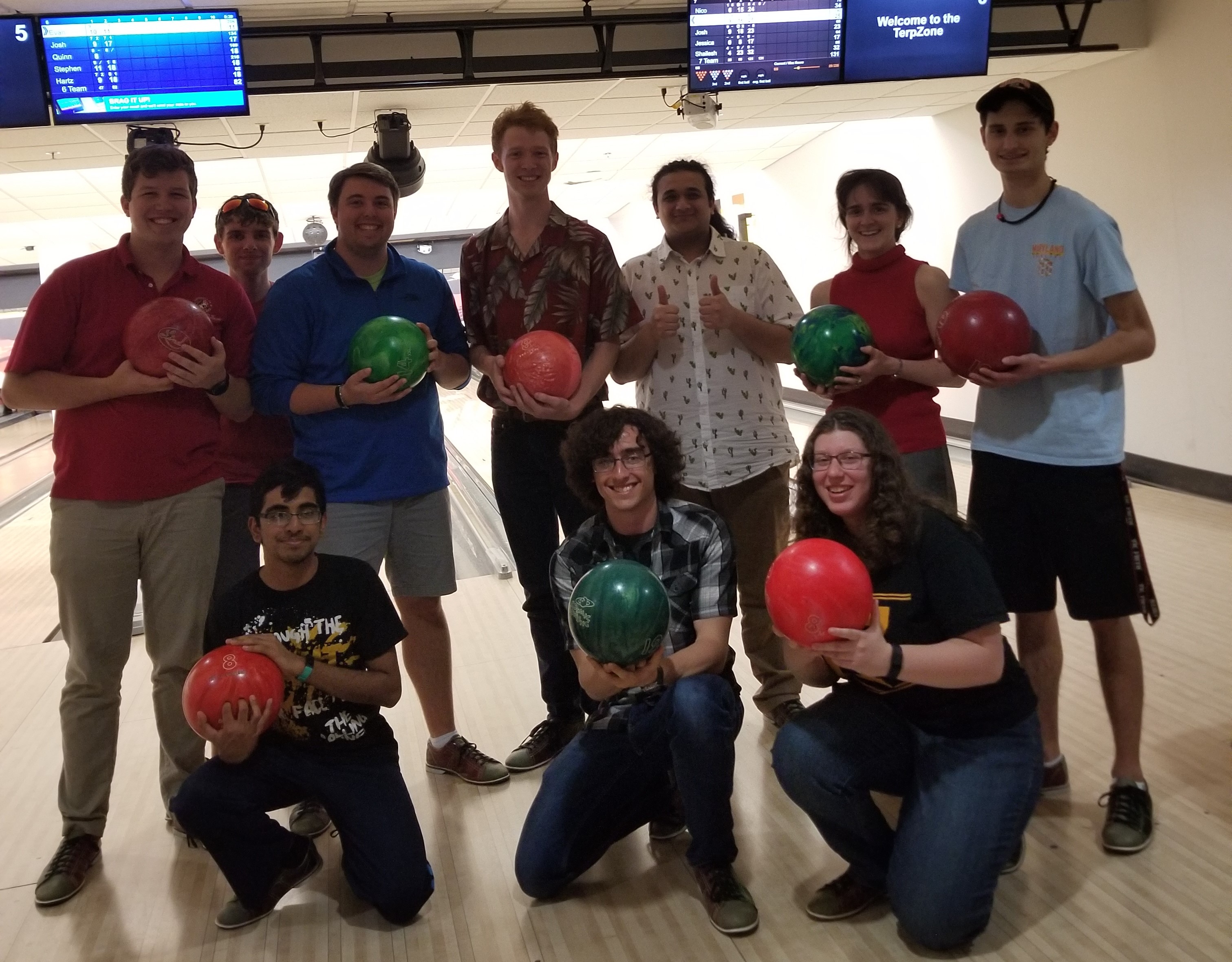 AIAA Student Faculty Bowling
4 / 10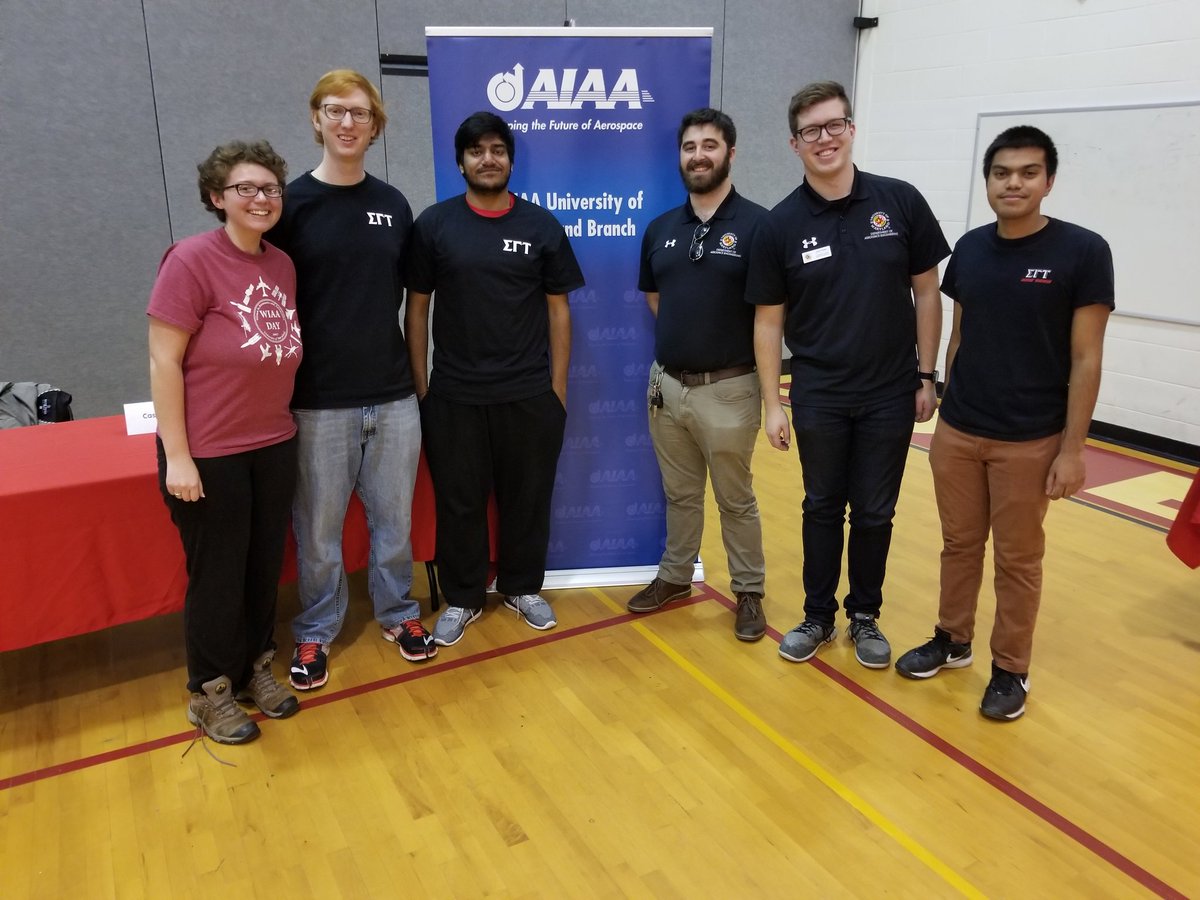 Members of AIAA, SGT and WIAA at Parkland Middle School
5 / 10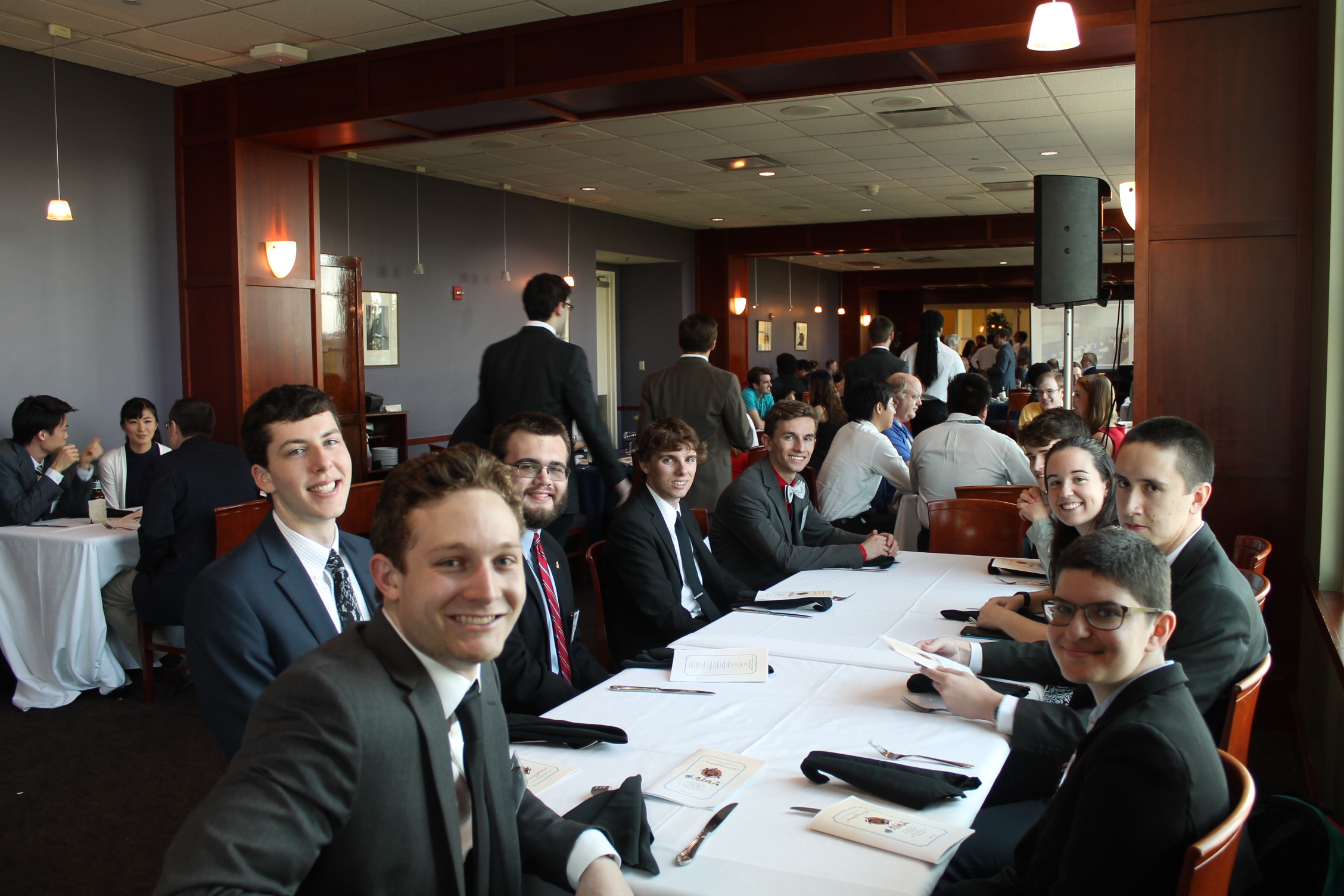 Members at the 2017 AIAA Banquet
6 / 10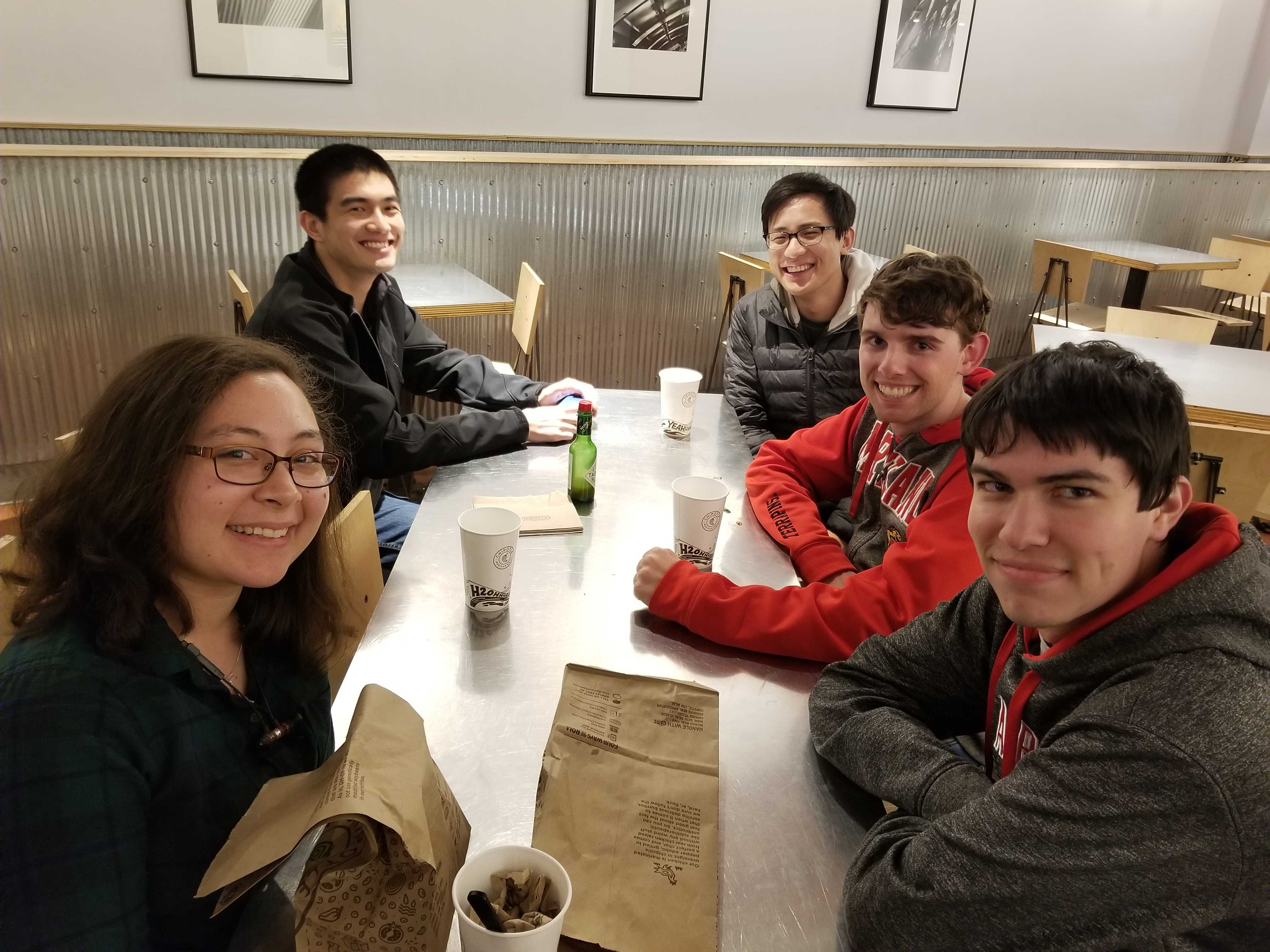 Members at the Chipotle Fundraiser
7 / 10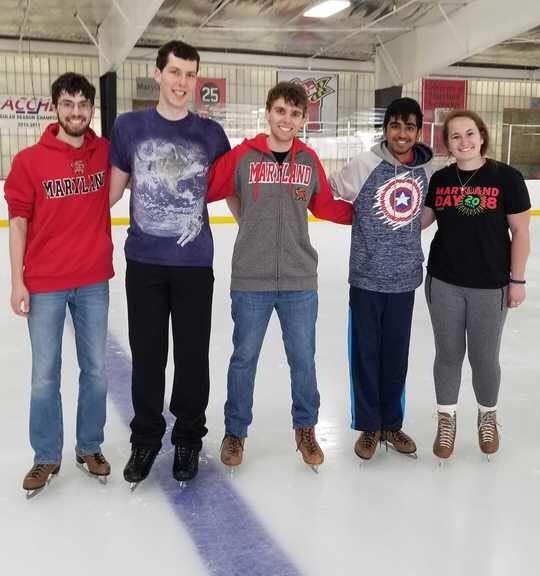 2018 UMD AIAA Ice Skating
8 / 10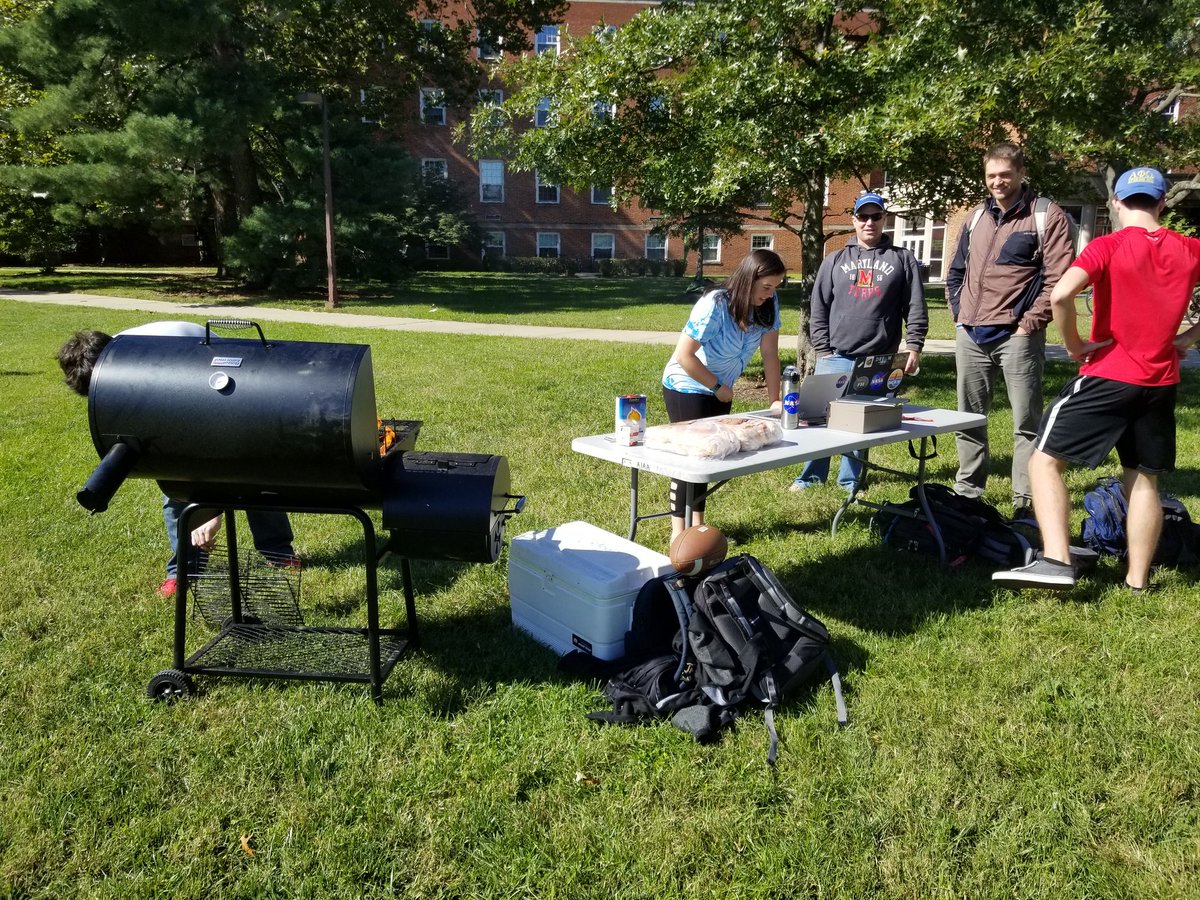 2018 Fall BBQ
9 / 10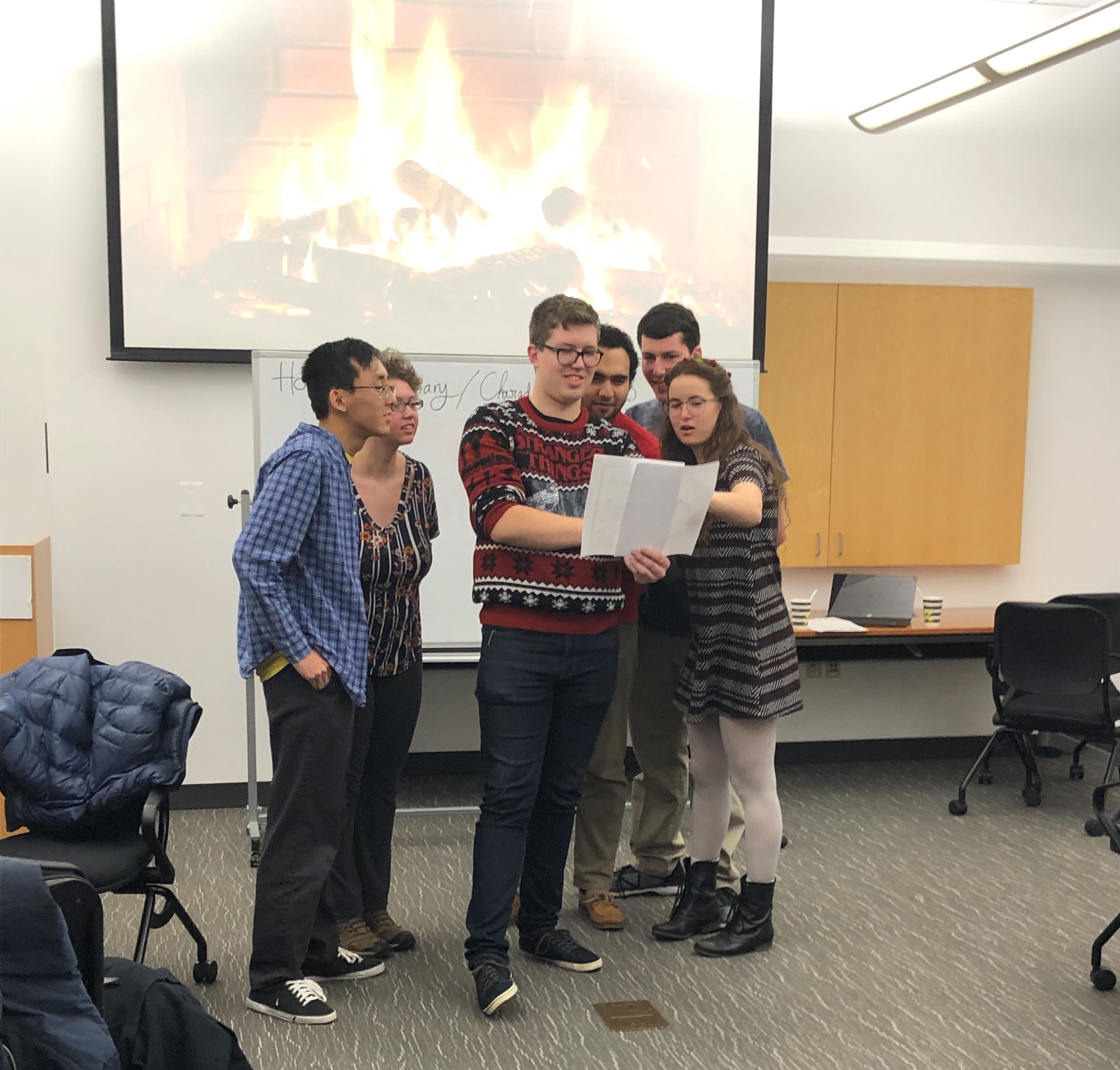 Madlib carols at the 2018 AIAA Holiday Party
10 / 10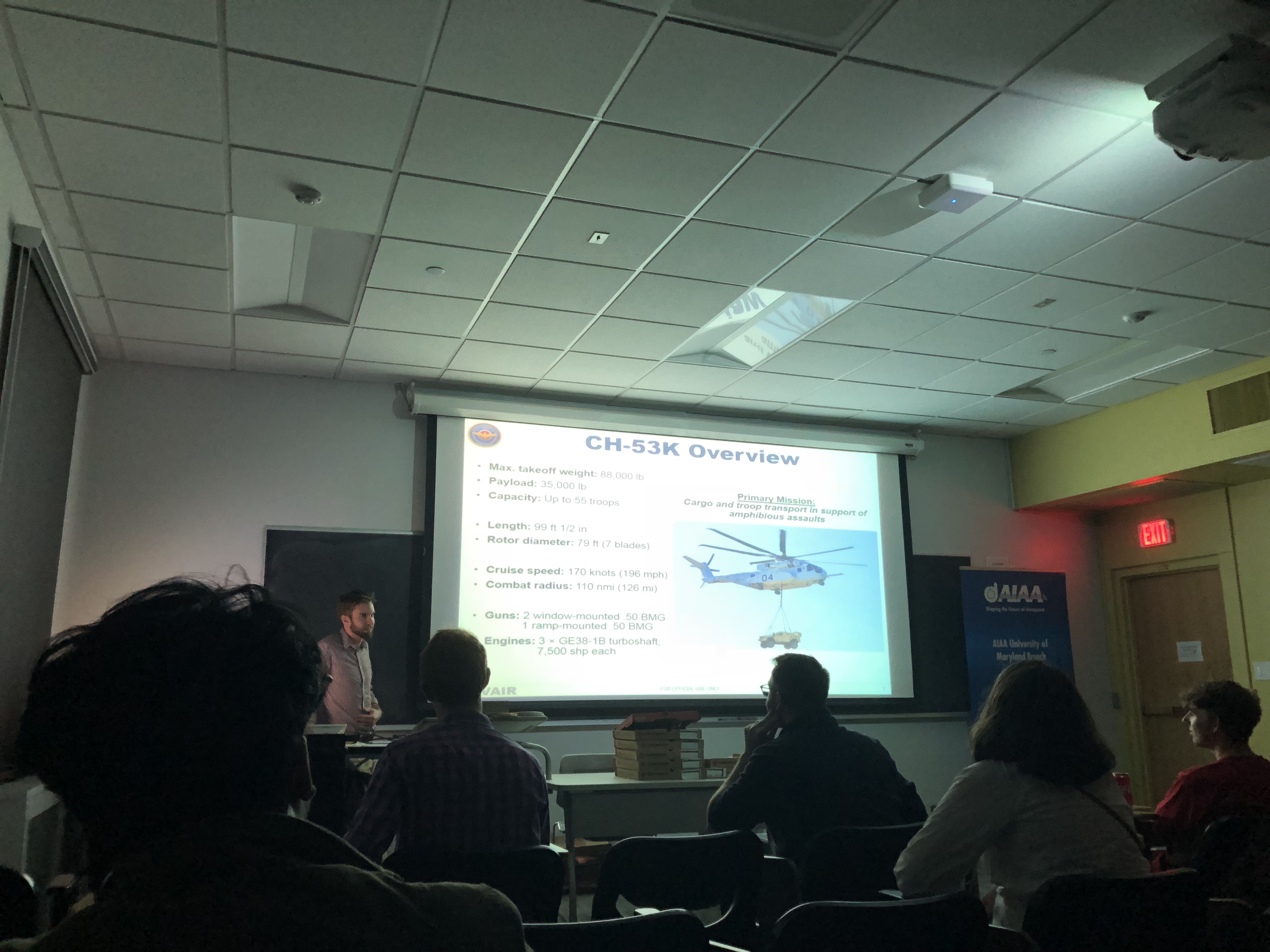 October GBM on the CH-53K
❮
❯
The American Institute of Aeronautics and Astronautics (AIAA) is the professional society for aerospace engineering. Here at the University of Maryland, we have one of the largest and most active student branches on the East Coast.
We offer students interested in the aerospace field a chance to meet other students with similar interests, the opportunity to hear aerospace-related guest speakers, and to participate in a variety of activities, including field trips, group projects, and social events.

Upcoming Events
Annual UMD AIAA Banquet
Mark your calendars, it's almost time for the annual UMD AIAA banquet! The banquet will feature presentations from capstone teams, as well as student and faculty awards. This year the banquet will take place on Friday, May 10th in the A. James Clark Hall Forum from 5:00-8:00 PM. The cost of attendance will be $10 for student members and $30 for student non-members. Register now at ter.ps/aebanquet19. Please see any officer or Venmo @marylandaiaa to pay. Staff faculty award nominations can also be completed here:ter.ps/aiaaawards.

Annual UMD AIAA Banquet
Where: A. James Clark Hall Forum
When: May 10th, 5:00-8:00 PM
Registration: ter.ps/aebanquet19
Award nominations: ter.ps/aiaaawards

Star Wars Movie Night
We will be having a Star Wars movie night on the evening of Monday, May 6th. Please fill out this form so we can decide which Star Wars movie to watch: ter.ps/starwarsaiaa. Snacks will be provided. May the force be with you!
Star Wars Movie Night
Where: TBD
When: May 6th, Time TBD Movie Poll: ter.ps/starwarsaiaa